Step 1: Sign in to your ShippingCart account and you will then be directed to your cart.
Step 2: Choose a shipping method and make sure to set the declared value of your package.

Step 3: Tick the checkbox to the left of the package.

Step 4: Once you have reviewed your shipping fee, proceed to payment. You will be directed to the checkout page.
Step 5: Once on the checkout page, select your payment method, address you want to send the package to, and apply a promo code to the shipment should you have one.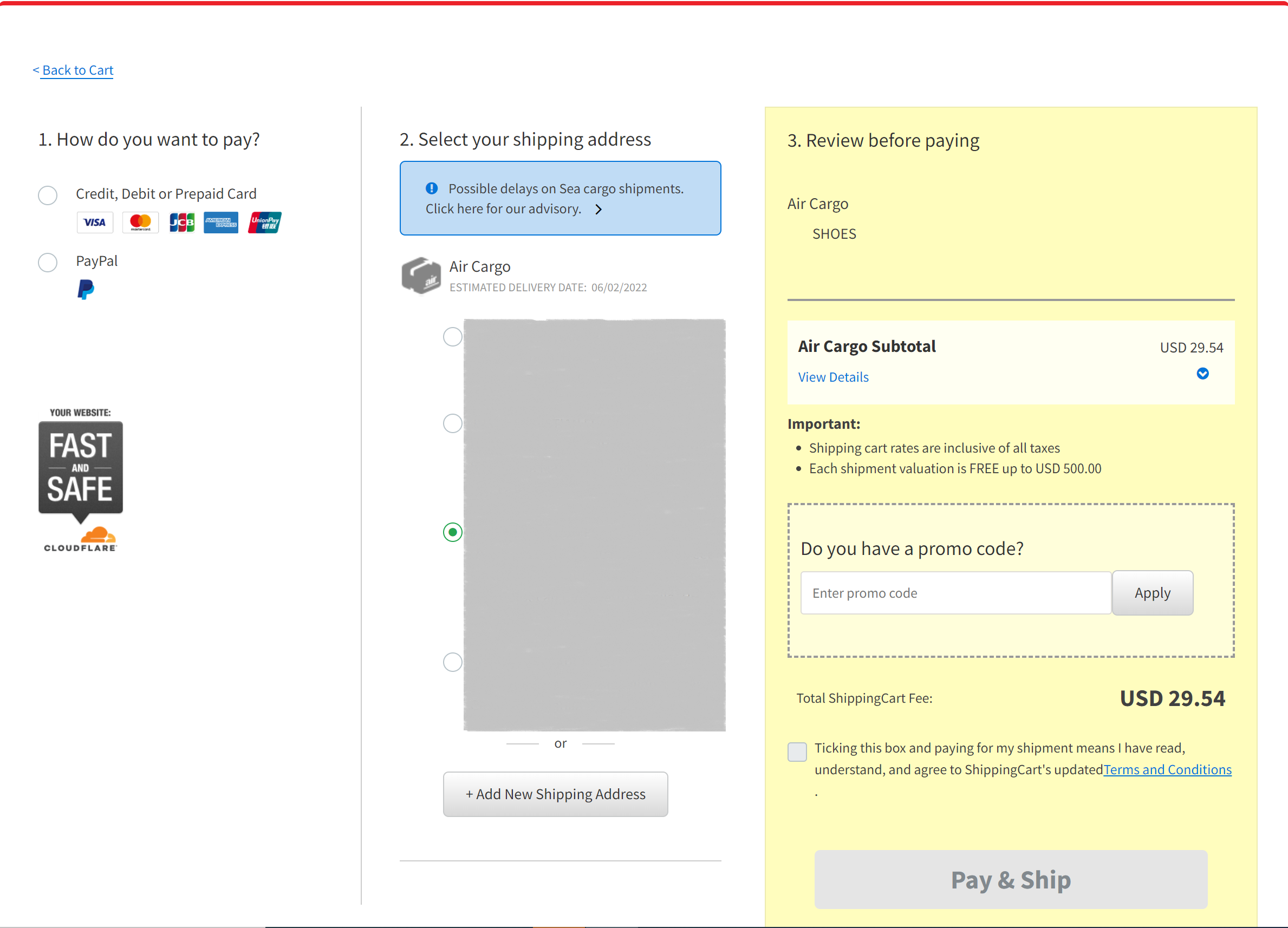 Step 6: Tick the box for the terms and conditions and then click "Pay & Ship"